Our Team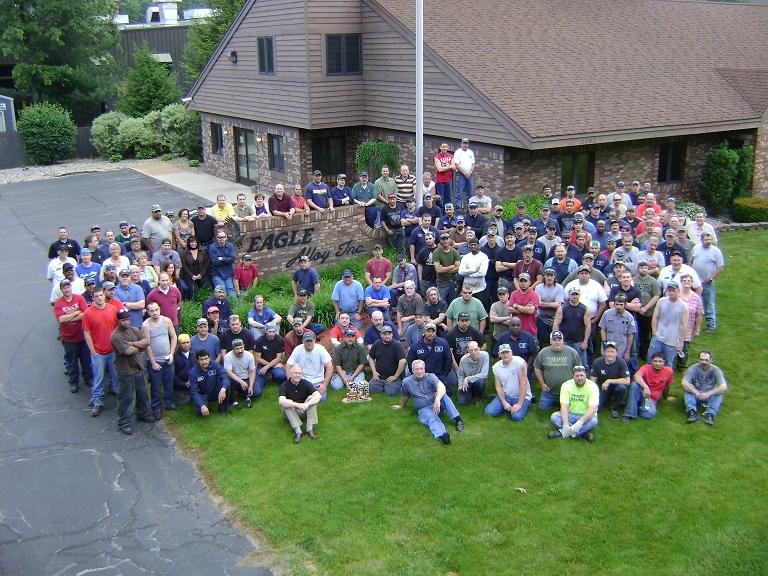 Eagle Alloy's team of metalcasting professionals are ready to assist you with any current or upcoming casting project.
Browse our staff list on the page below for direct contacts at Eagle Alloy, or check our sales rep list for representatives in your local area.
For any general questions or comments, please contact us here.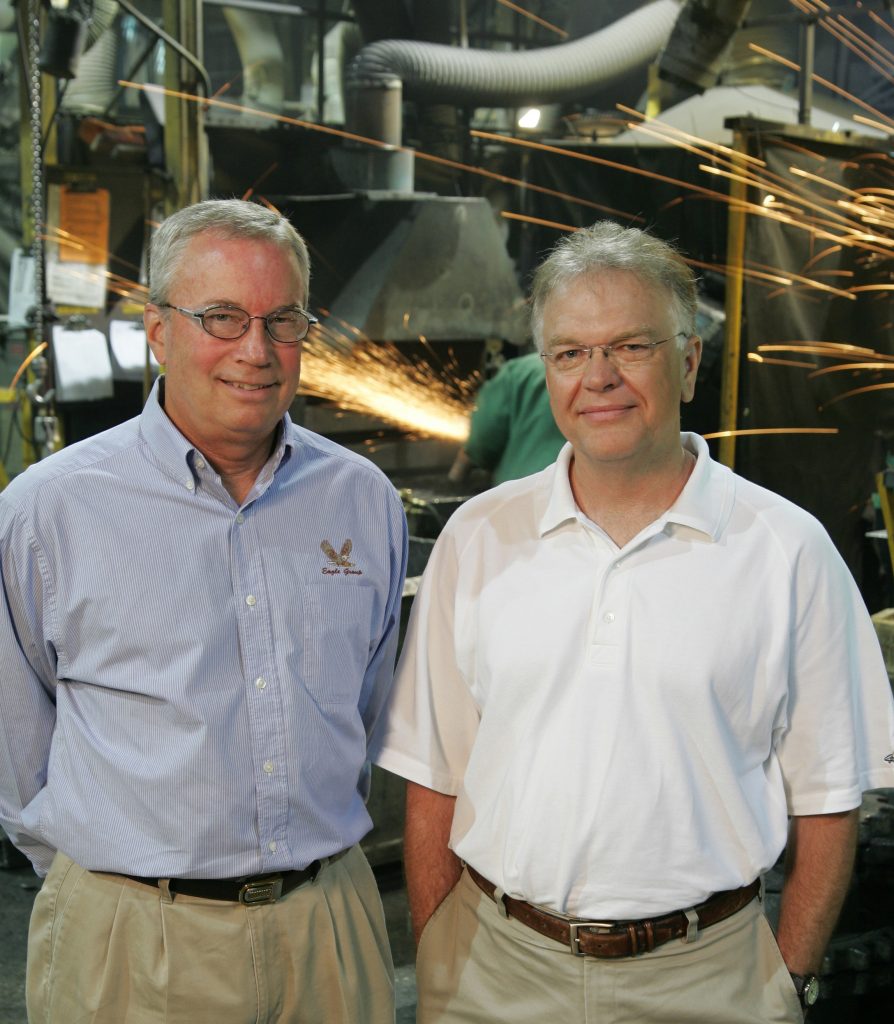 John Workman,
Co-Chairman of the Board
Mark Fazakerley,
Co-Chairman of the Board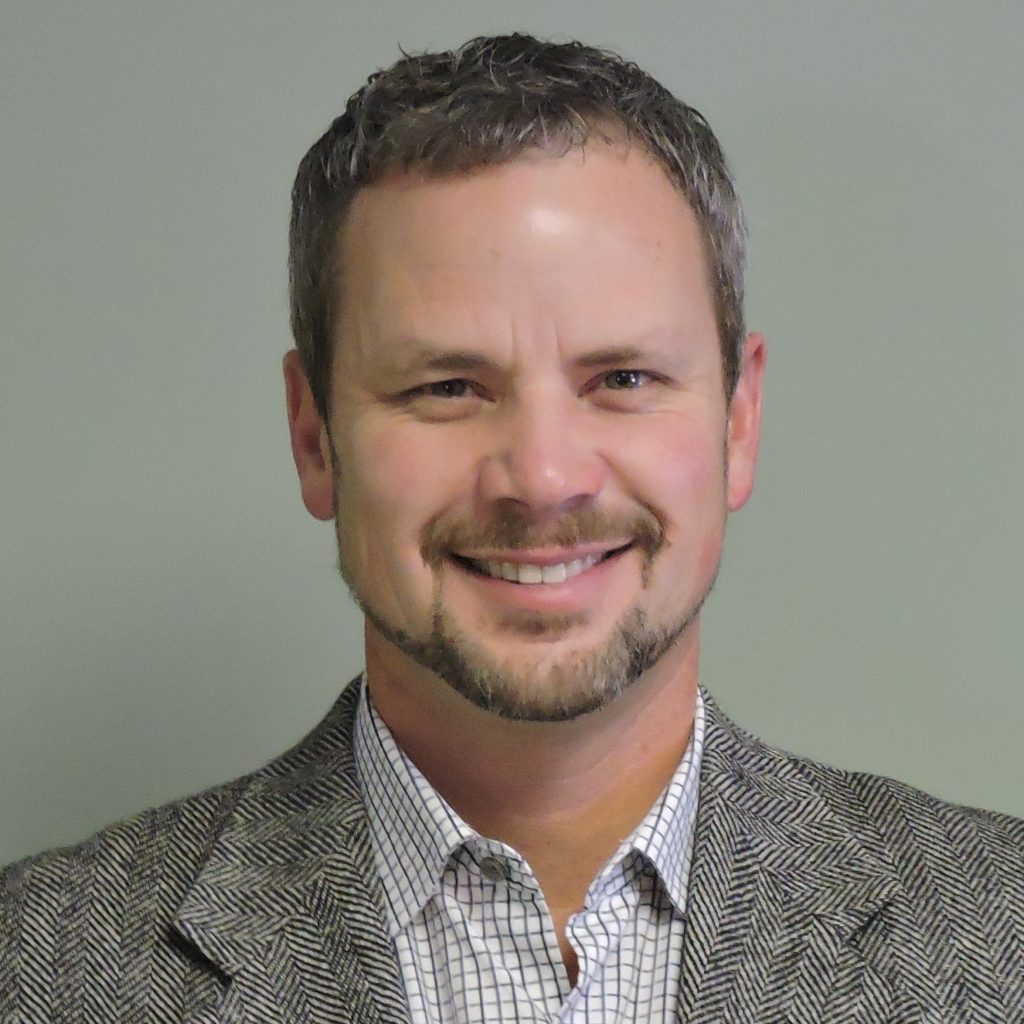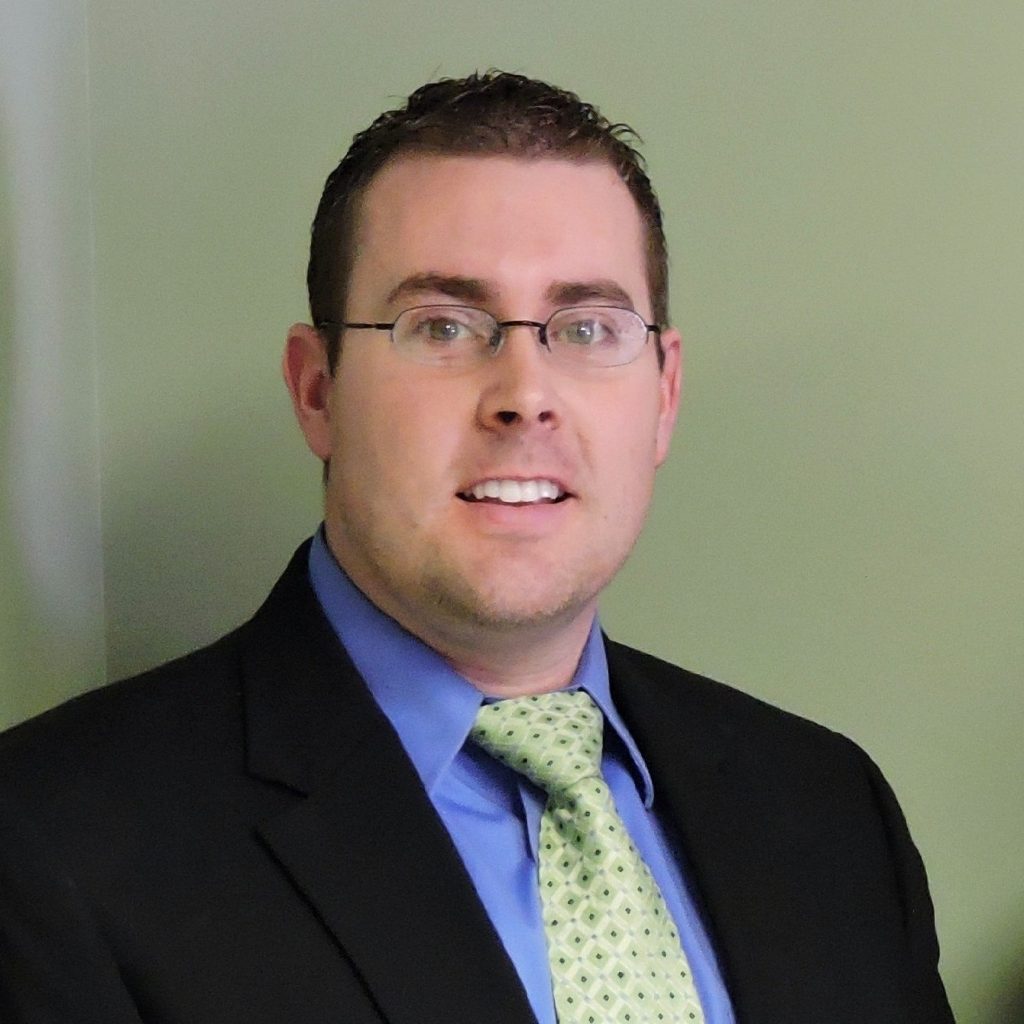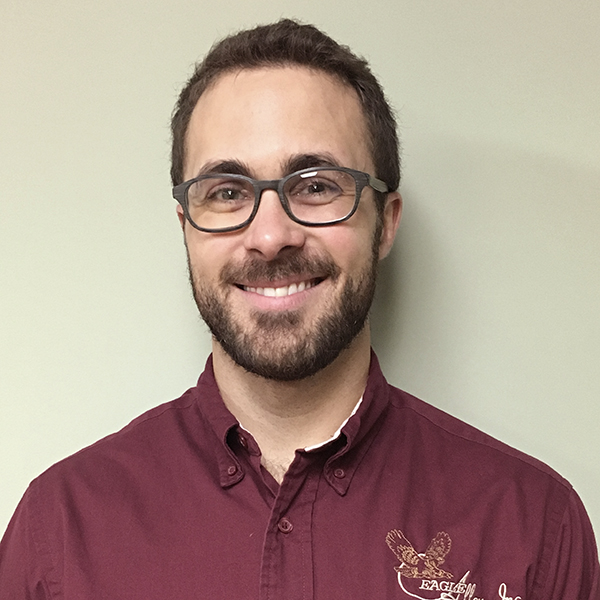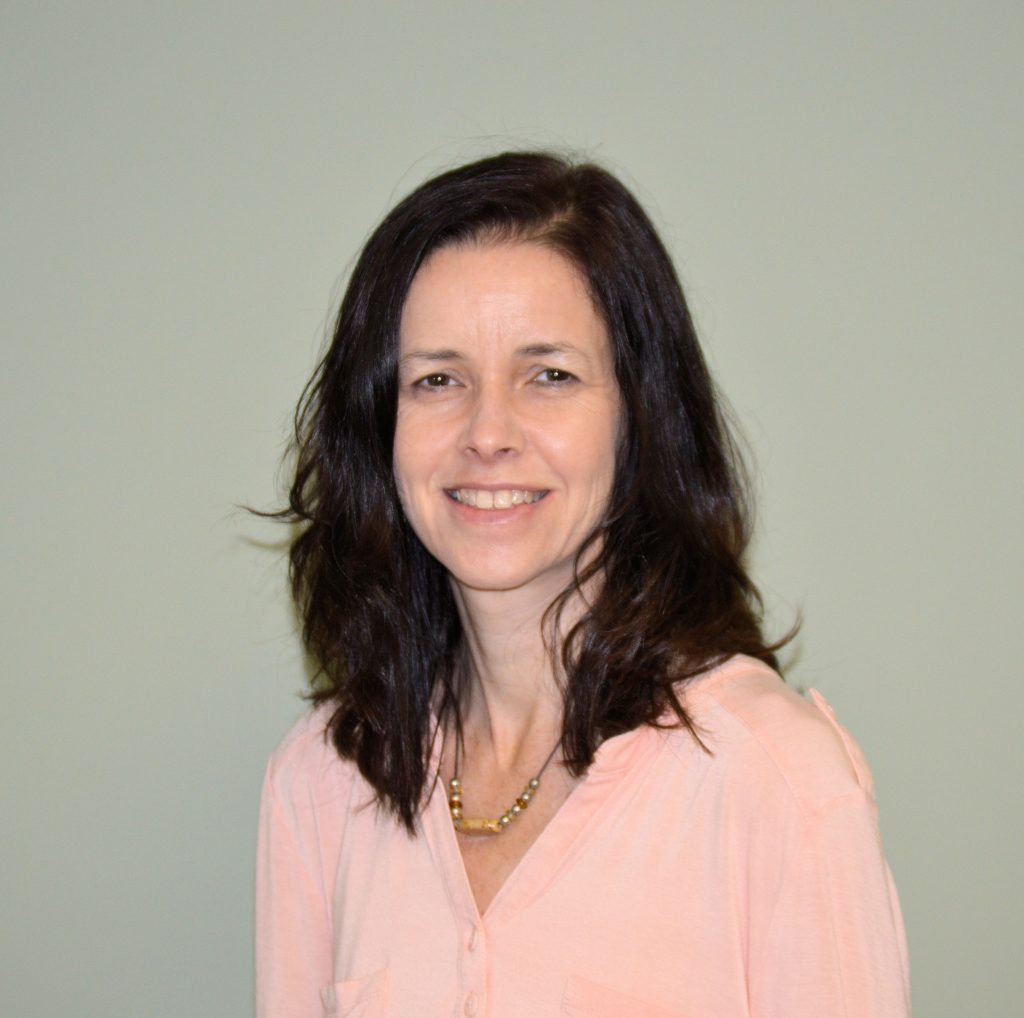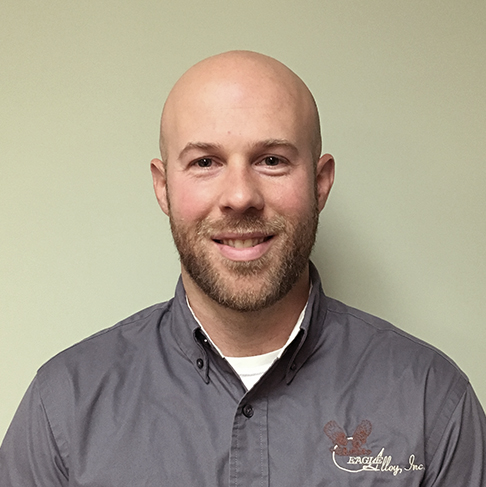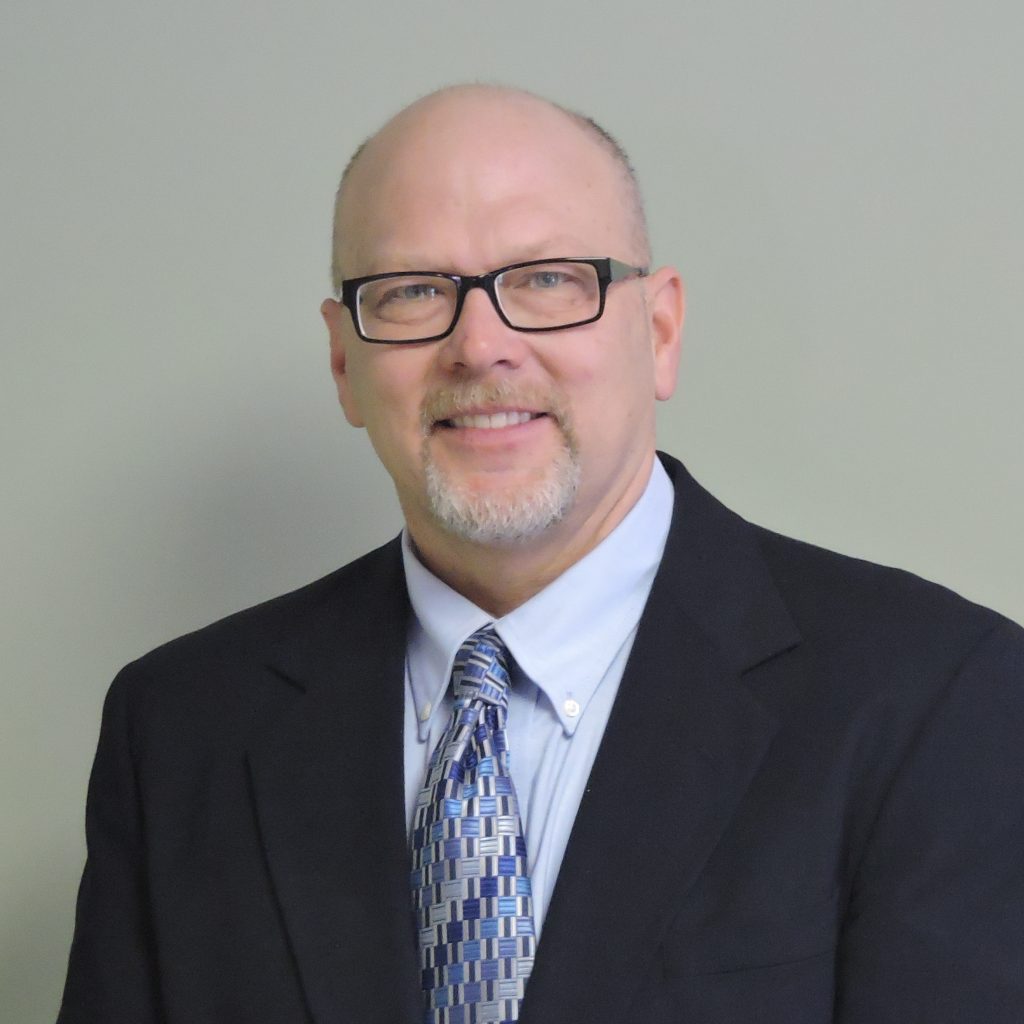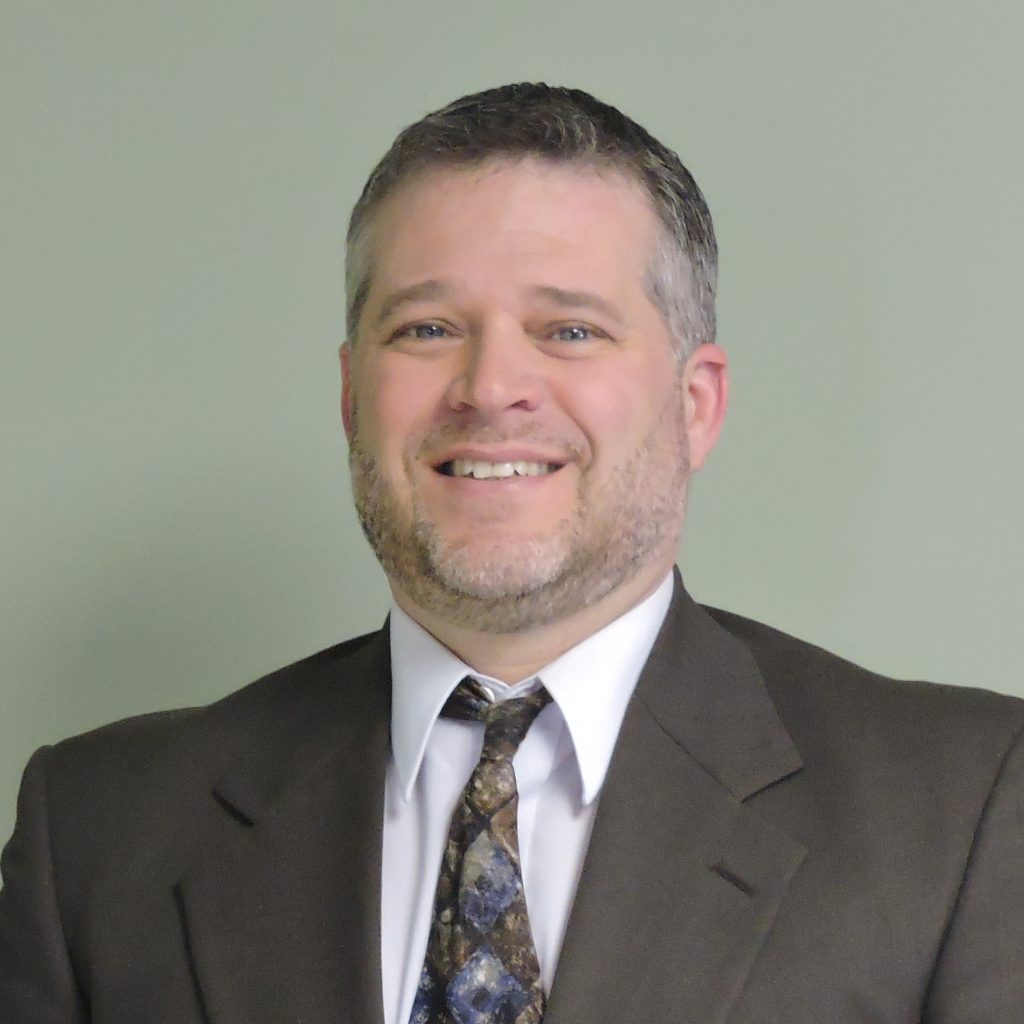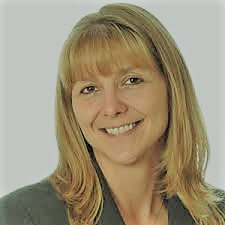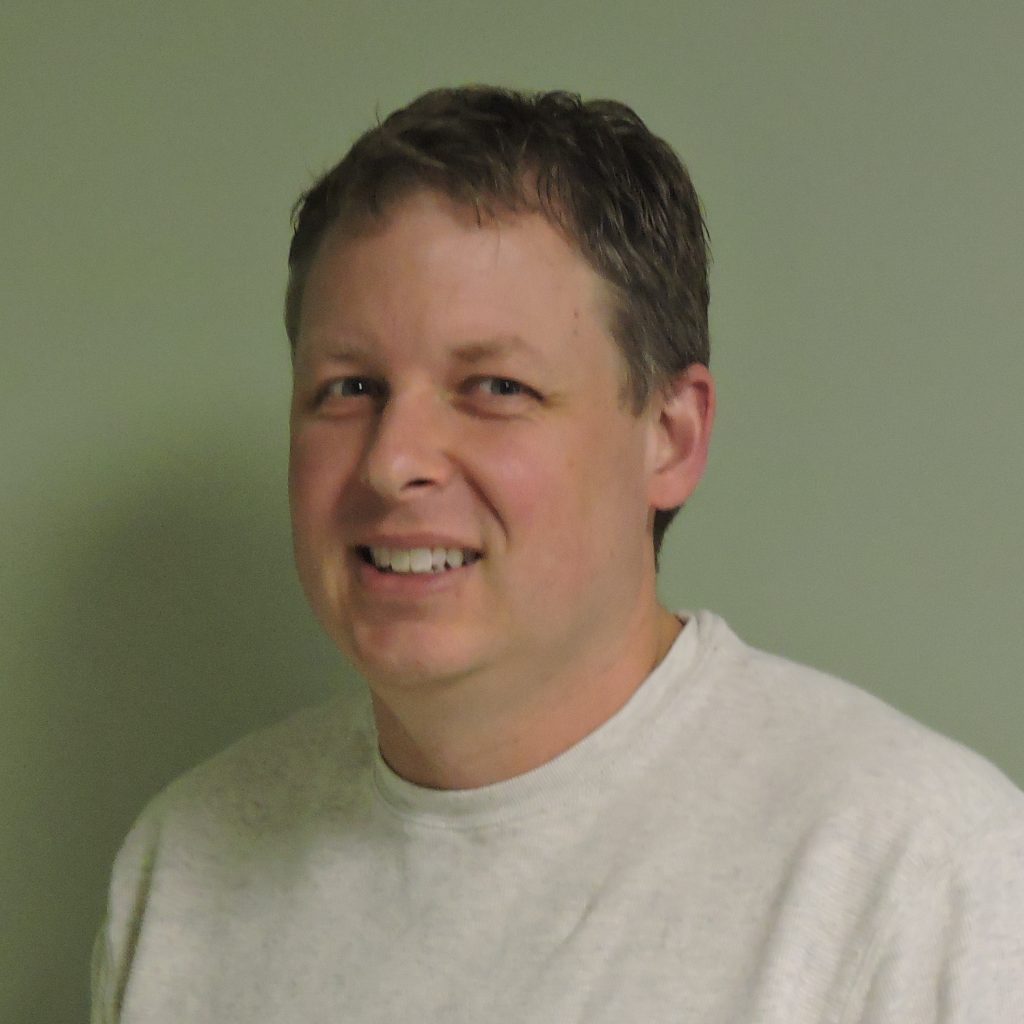 Local Sales Reps in Your Area
Alabama

Case Roberts
CEP Sales, Inc.
134 Co Rd 721
Riceville, TN 37370
cell: 423-333-0041
e-mail: Case@cepsales.com
website: www.cepsales.com



Georgia

Case Roberts
CEP Sales, Inc.
134 Co Rd 721
Riceville, TN 37370
cell: 423-333-0041
e-mail: Case@cepsales.com
website: www.cepsales.com



Illinois

Dan Steinbach
Jon Jonela
Diamond Industrial Sales, Ltd.
175 Cortland Court
Glen Ellyn, IL 60137
ph: 630-469-6833
e-mail: dan@diamondindustrialsales.com
e-mail: jon@diamondindustrialsales.com



Indiana

Kurt Kroemer
CEP Sales, Inc.
92 East Oak Street
Zionsville, IN 46077
ph: 317-873-5626
cell: 317-694-2133
e-mail: kurt@cepsales.com
website: www.cepsales.com



Kentucky

Josh Valentine
CEP Sales, Inc.
2 E Oak St
Zionsville, IN 46077
cell: 317-690-7332
e-mail: josh@cepsales.com
website: www.cepsales.com



Minnesota

Matt Mayer
Mayer Associates LLC
501 22nd Avenue South
Fargo, ND 58103
ph: 701-293-7969
cell: 701-799-0459
e-mail: mayerassoc69@gmail.com



New York

Cliff Kane
Casting Techniques Corp.
75 Barret Drive #939
Webster, NY 14580
ph: 585-305-2361
e-mail: ckane@ctsourcing.com
website: www.castingtechniques.net



North Carolina

Case Roberts
CEP Sales, Inc.
134 Co Rd 721
Riceville, TN 37370
cell: 423-333-0041
e-mail: Case@cepsales.com
website: www.cepsales.com



North Dakota

Matt Mayer
Mayer Associates LLC
4995 30th Ave S Unit D
Fargo, ND 58104
ph: 701-293-7969
cell: 701-799-0459
e-mail: mayerassoc69@gmail.com



Ohio

Matt Carson
Carson Castings
7516 Kaolin Road
Maumee, OH 43537
ph: 414-891-2231
e-mail: matt@foundry-source.com
website: www.foundry-source.com



Oklahoma

Dan Seger
daS, Inc.
34467 E 698 Road
Wagoner, OK 74467
ph: 918-783-5725
cell: 918-625-5664
e-mail: dandas01@icloud.com



Oregon

Joe Stafford, P.E.
Stafford Metallurgical, Inc.
4190 SW Idaho Terrace
Portland OR 97221
cell: 503-502-4365
ph: 503-245-2060
e-mail: joemetall@yahoo.com



South Dakota

Matt Mayer
Mayer Associates LLC
4995 30th Ave S Unit D
Fargo, ND 58104
ph: 701-293-7969
cell: 701-799-0459
e-mail: mayerassoc69@gmail.com



Tennessee

Case Roberts
CEP Sales, Inc.
134 Co Rd 721
Riceville, TN 37370
cell: 423-333-0041
e-mail: Case@cepsales.com
website: www.cepsales.com



Wisconsin

John Rettig
Casting Services of Wisconsin
P.O. Box 404
South Milwaukee, WI 53172-0404
ph: 414-762-7770
e-mail: sales@castingservicesinc.com
e-mail: johnr@castingservicesinc.com
website: www.castingservicesinc.com